Current puppies available - two females
Two beautiful black females available from Kip and Marlee Spring 2022 litter. One, Magnolia, is set-up to be a performance prospect for events like fastcat, agility, rally, and hunting with a natural tail or just a wonderful pet with a winning personality. The other, Marion, is showing signs of being the pick of the litter and if she passes the evaluation at 8 weeks, I would be looking for a show home for her under a co-ownership.  Special application will apply for her.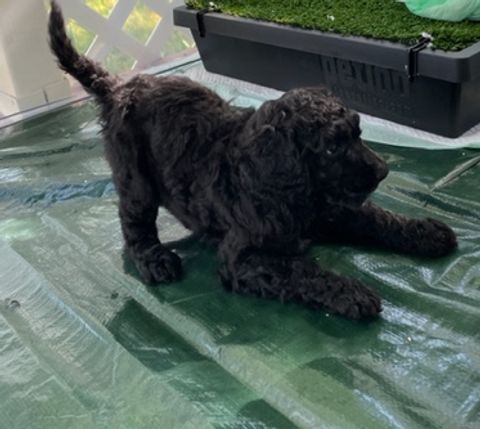 Stay tuned for images of Marion. Videos were too big to upload.